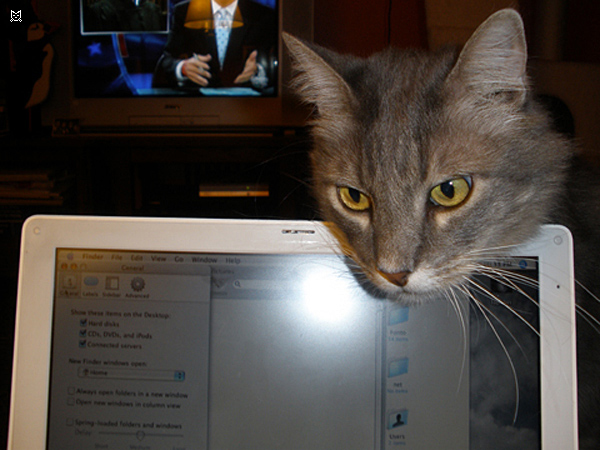 Jasper Twinkletoes is a cat who means business. In the words of his owner, a humble nudibranch: "Jasper (a.k.a. Mr. Lovins) is a former feral who has converted to a lap-sitting, chin-butting ball of love. He is making his view known that the 12-inch iBook is seriously getting in the way of his need to love now."

Also, we're loving the original filename of his photo: "Jasper wants LOVE.jpg."
7:48 pm, December 13, 2010
---
You should follow us on Twitter
here
.