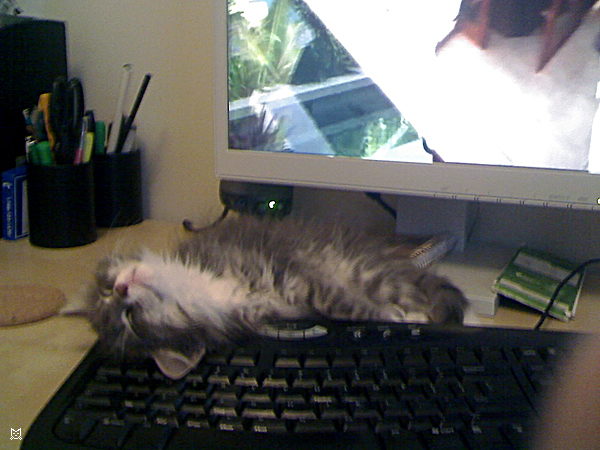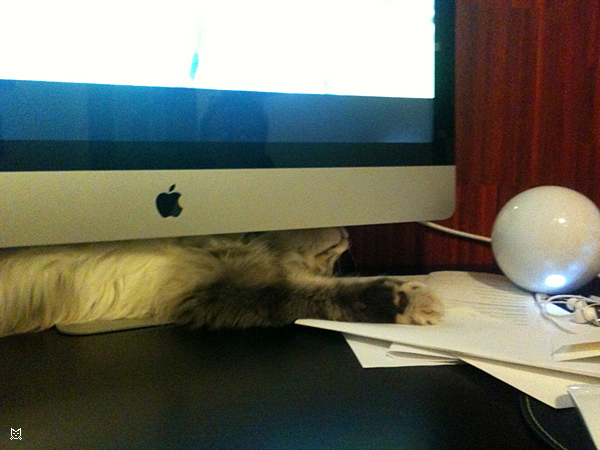 Aleks sent us the first photo of Jinx at 10:12 p.m. Monday with this note: "Unfortunately, this was taken just a few days after I got the kitty, and just a few days before I got my iMac (two years ago). Still, when I saw your site I just had to share! I'll take a photo the next time he's lounging around, though, for you to compare!"

Six minutes later, she emailed me back with the second photo and this note: "What do you know...didn't take very long—and old habits (and sleeping spots) die hard :)"

Awww...
5:00 pm, September 17, 2011
---
You should follow us on Twitter
here
.